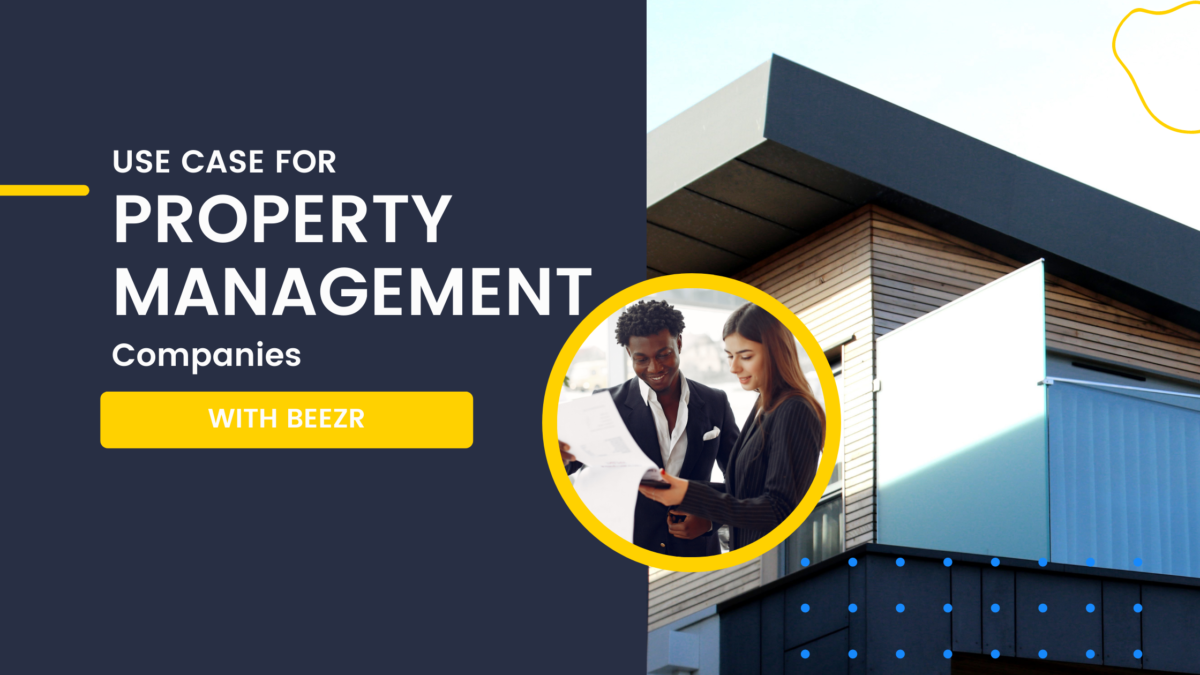 How A Property Management Company Saved Weeks of Work – Beezr Use Case
ABOUT OUR PROPERTY MANAGEMENT CUSTOMER
The property management customer is a vacation home rental in UAE, born in early 2018. The company specializes in operating homes, apartments, and villas, leasing them as short-term vacation homes for guests, residents, and visitors of Dubai.
Our customer is a market leader in holiday home operators in the Middle East. They utilized the long-accumulated experience in various fields, including real estate, banking, hospitality, and IT, which helped them to expand their operations in UAE. Consequently, they extended the size of the business to another level.
PROBLEM STATEMENT
The customer relied on spreadsheets primarily to manage their records. They executed their operations through manual tasks such as creating contracts, invoices, and reservation forms which took a lot of time and effort from the team.
Management faced challenges in generating the reports they needed as there needed to be data governance on the records.
PROJECT GOAL
Build a platform that serves as a CRM (Customer Relationship Management) and PMS (Property Management System) that will help the team have a centralized records system and avail services that can automate many redundant tasks to increase employee productivity.
CHALLENGES
Financial constraint: Building a platform that matched their specific needs proved costly. They had unique processes which required product customization.
Technical experience constraint: With no IT personnel on the team, vendor selection based on technical merits is challenging. Validating the proper technical approach is not a task best fit for the business team.
Time constraint: The timelines proposed by the vendors needed to match our customer's go-to-market plan. But with an average of a 6-month delivery plan, this was going to fail.
Our APPROACH
DISCOVERY
We sat down with the team and understood their current setup, pains, and goals. We then suggested starting their journey by fully digitalizing their system of record and master data.
TRIAL
Within 24 hours of our discovery session, we surprised the team by completing their tenant account, and they can start using it immediately.
ANALYSIS
After completing their trial period, they were sure Beezr was a good fit. We started carrying out a detailed analysis of their processes and templates.
CONSULTATION
Our consultancy team used the output of the analysis sessions and started configuring Beezr accordingly. During this phase, our team continuously shows the progress to the customer to ensure it matches their expectations.
ONBOARDING
After completing the configuration, we onboarded the team and ensured they understood every feature completely.
CUSTOMER SUCCESS
Our customer success team is responsible for answering any questions or concerns our customers raise and taking action immediately to ensure their satisfaction and growth.
RESULTS
• Automated reports allow employees to generate 16 reports per hour instead of just 3.
• 15 different automated processes.
• Customer requests are served in real-time.
• Insight's dashboard gives management a clear view of the business.
• All transactions are related together.
Thanks to Beezr no-code technology, our customer is using the platform to build and enhance their application themselves; they no longer rely on us.
If you're unsure where to start, contact us, and we're happy to guide you.