Streamline your property rentals' business operations with a comprehensive solution.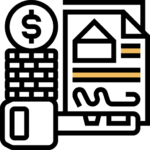 Store information of tenants, landlords, & lease documents.
Track utilities, maintenance, & customer requests.
Show units booking and rent due date.
Manage accounts payable and rent tracking.
Generate landlords agreements.
Generate tenancy contracts.
Generate payment receipts.
Handle check-in and check out process.
Set new bill cycle and extension requests.
Send notifications to tenants for rent renewal.
Real-time Analytics & Dashboard
Extract performance reports to share with landlords.
Track vacant units, rent collections, & overdue payments.
Drop us a message and let's have a chat on how we can help!